Have you ever heard about the Diggers? Looking through the pictures I had chosen for this blog entry, this name from the history lessons at school came suddenly into my mind. The Diggers tried to reform the existing social order in England around 1650 with an agrarian lifestyle based on their ideas for the creation of small egalitarian rural communities.
Not that I do cherish any agrarian-socialist utopian dreams, but – like any metropolitan – now and then I do feel the urge to spend a few days of simple life in the village, without the beloved high heels, the hectic lunch dates, the exhibition openings, the cocktails ….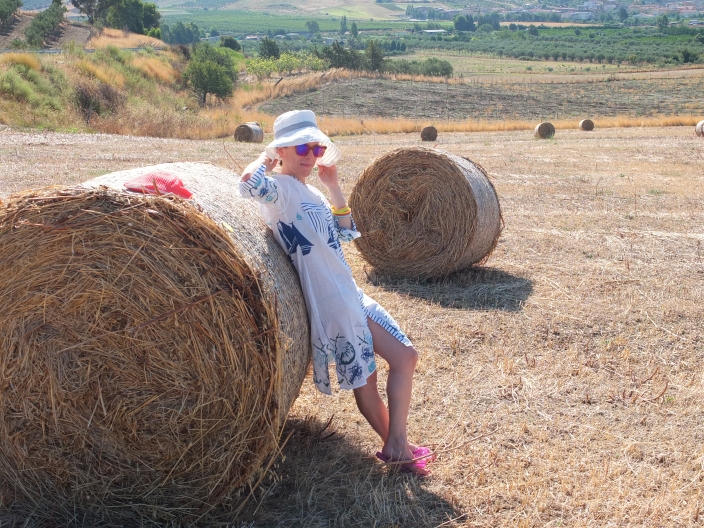 I have dedicated this blogpost to those days I spent in villages. They let me breathe freely again, take my mind off things and remind me of old times when in my ex-communist homeland Albania voluntary work of city dweller in agriculture was even obligatory.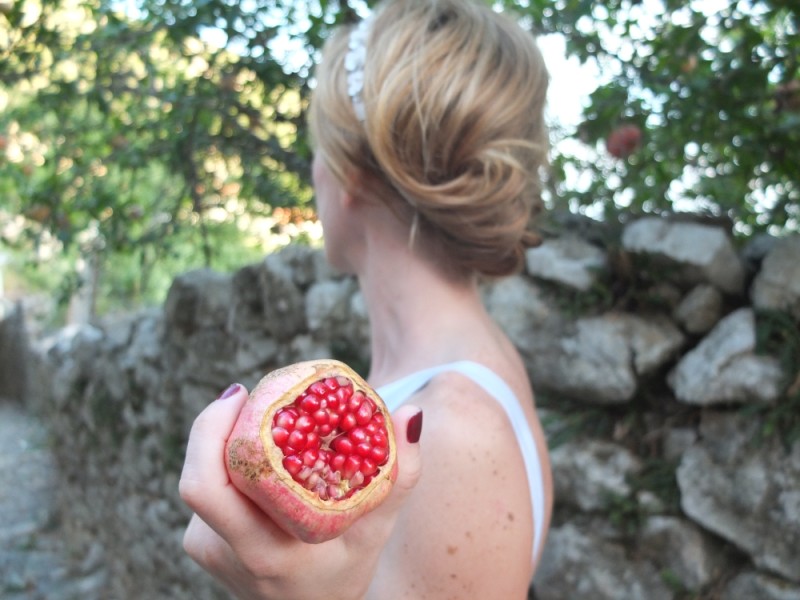 The pictures were partly taken this August in Calabria and partly last year in September in Albanian Riviera villages.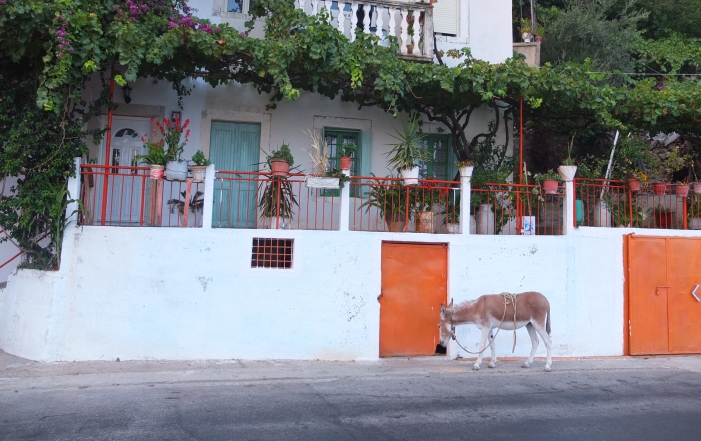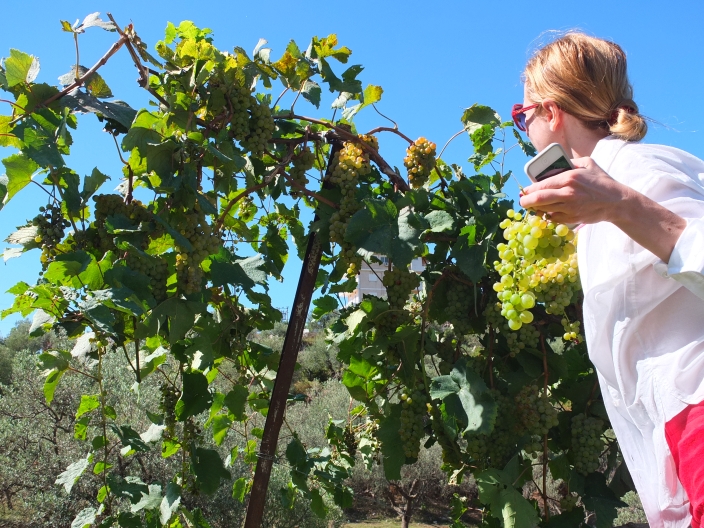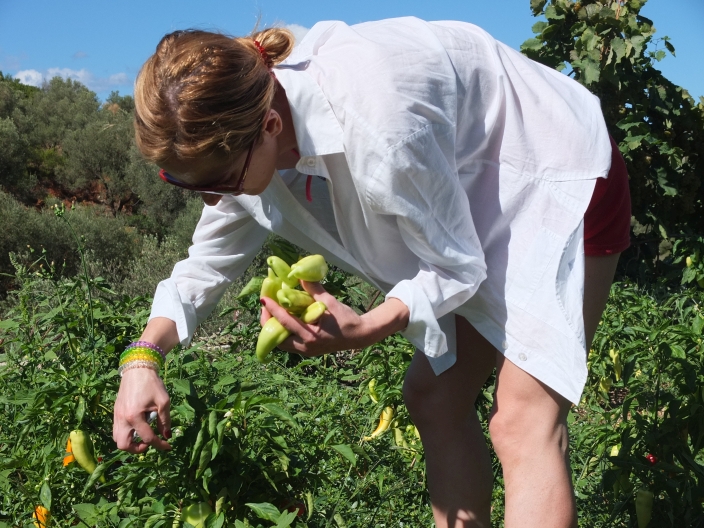 Oversized cotton shirt: Stella McCartney by H&M, sunglasses by Glassing
Don't be alarmed my city-loving comrades! You can look stylish even in the country: lightweight cotton shirts, tunics, peasant blouses, Capri trousers, but please only easily washable materials. During the last years, thong Birkenstock sandals have become socially acceptable even in the city and colourful plastic jewelry can work (style) wonders. I do not need to mention a light hat for protecting the face and head from the sun.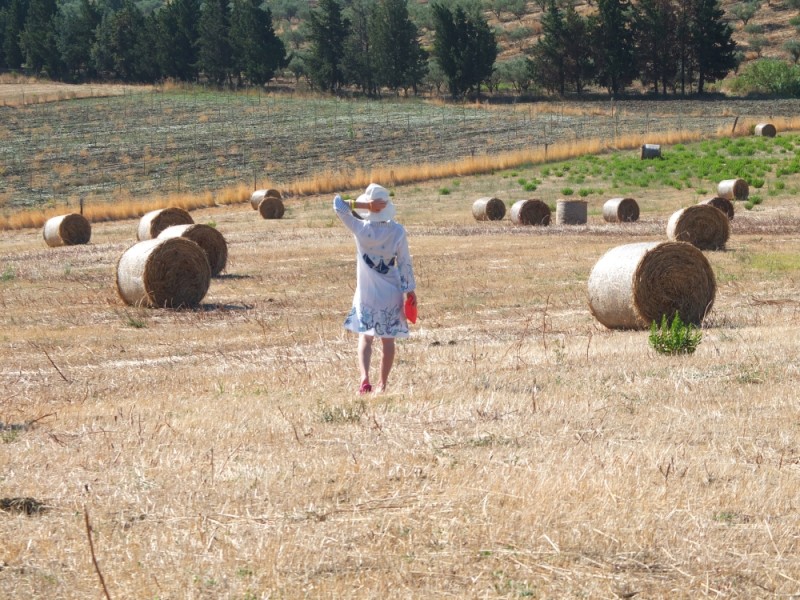 Tunic by Antica Sartoria Positano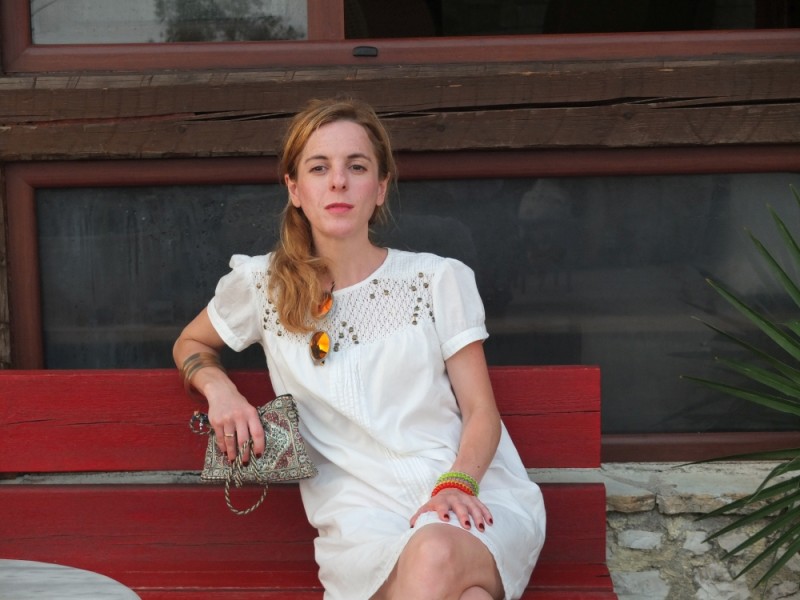 At the village café wearing a Zara dress, plastic bangles by H&M, embellished purse I have bought in Istanbul, sunglasses by Retrosuperfuture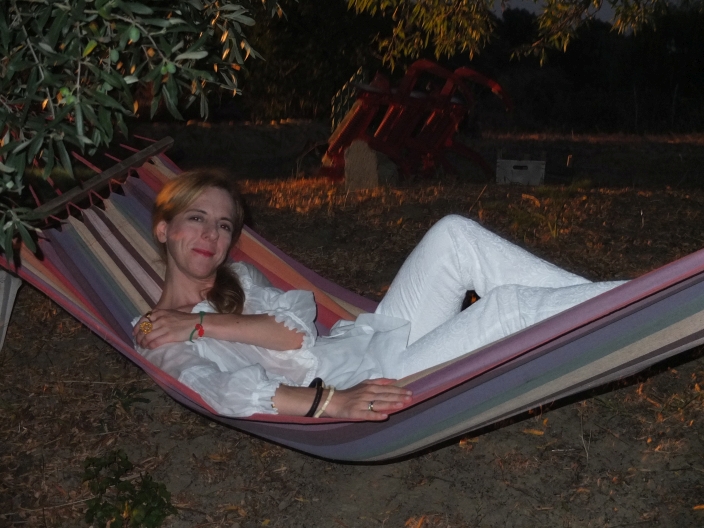 Sheer light cotton blouse and Capri pants by Zara, (right arm) vintage bangles by Salvatore Ferragamo and no name, (left arm) Cruciani C Lucky Bracelet Italy 2014 
And do not forget: A nice smile is the most gorgeous accessory, in the village as in the city!