Leaving aside the fact that this summer in Germany somehow passed by before it started at all, an ordinary summer day in my life does not quite look like in those pictures. This is, of course, mainly due to the German summer or better "the earlier German autumn". Well, castles or a retro Fiat Cinquecento are not really part of my everyday scenery, too…
Apart from that, fearless in terms of fashion as I am, I can strut down in a hot summer day carrying a white embroidered parasol and a dramatic fan or put a silk scarf on my hair à la 50ies Riviera film scene. This does, of course, bear the risk of being stared at by less bold fellow citizens , but this is just one of the many good aspects of democracy: ..": Everyone is free to do what he pleases, unless and until he does not infringe the freedom of others. …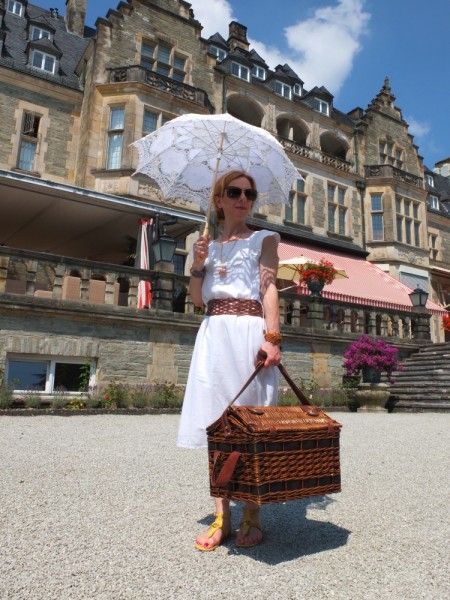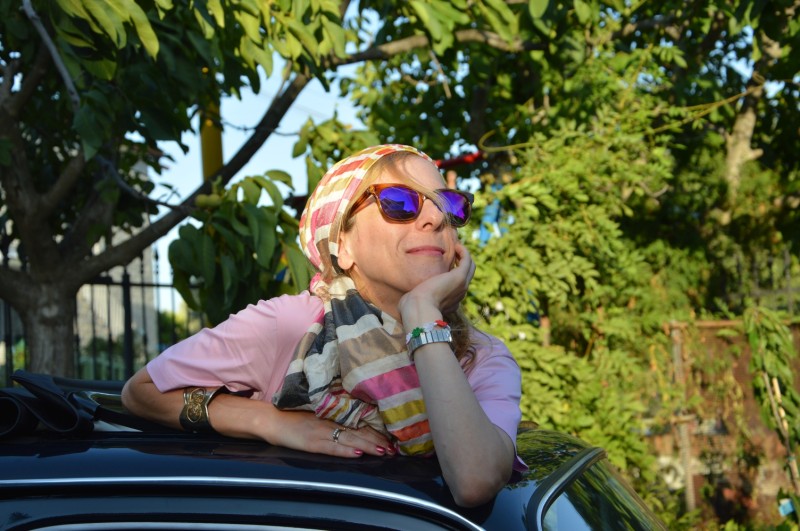 But I originally wanted to write about just an ordinary summer day! Somehow, it ended up with a definition of democracy? Actually, I wanted to talk about an ordinary summer day thinking of an everyday life scene, as described by a dear friend the other day on Facebook:
My four year old: "Here you go mummy, you can wear this necklace today."
His nanny: "Yes, mummy can wear it when she goes to the disco."
My four year old correcting her: "Not to the disco, to Tesco." (an English supermarket)
Mummy: "Sadly, he's almost right."
I thought about this little story and commented: "Of course, you can wear the necklace everywhere you want to, also to the supermarket, and make out of an ordinary day an extrordinary day…."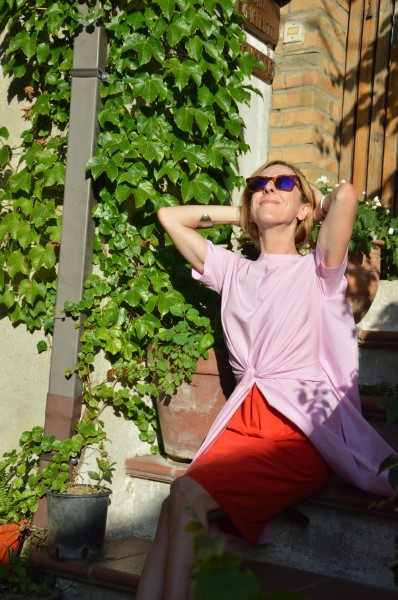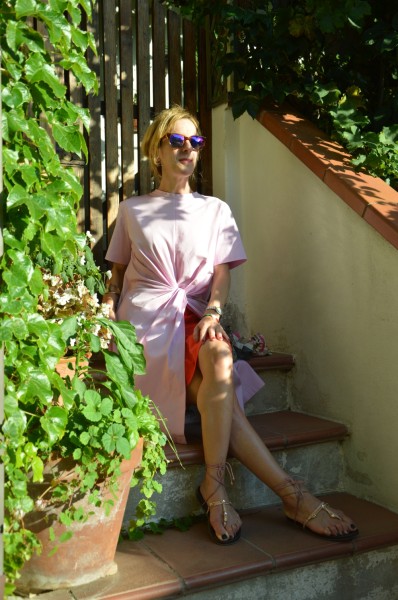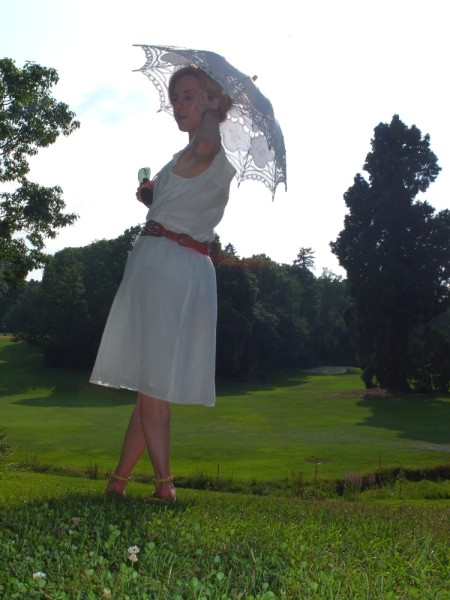 So why not adding a bit of glamour, drama, historical elements or wit into our everyday look, no matter if summer or winter? Why not rejecting the recently popular Normcore trend (the trend to fit in rather than to stand out from the crowd) and celebrate the individuality also by our appearance? Try it and I bet you will feel good about it.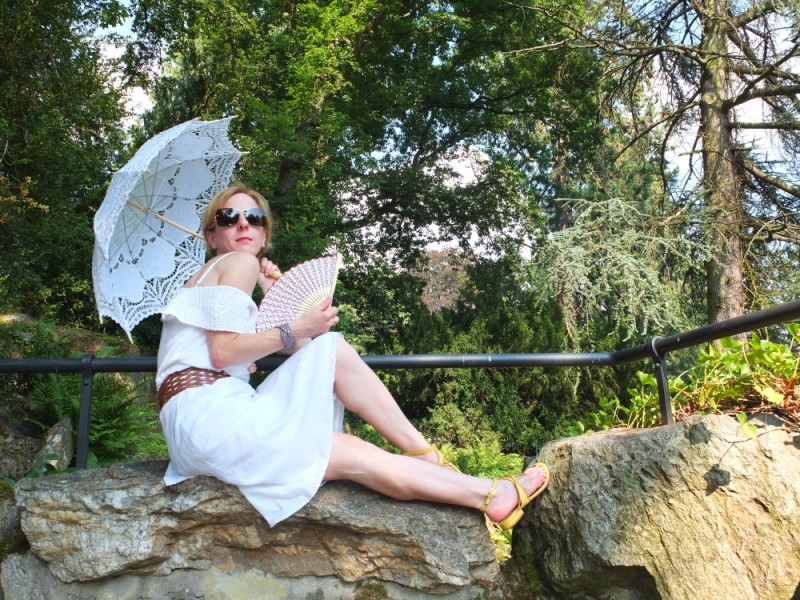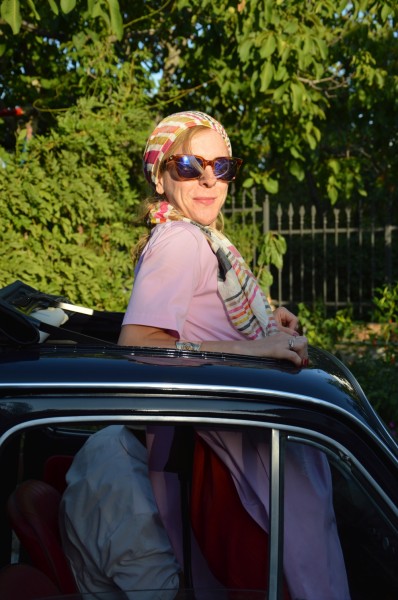 Wish you all a good week even if it might be just an ordinary (autumnal) one….
PS: The pictures were taken on an ordinary summer day in front of the home of friends in a Calabrian village last August as well as during a picnic in the park of Schlosshotel Kronberg near Frankfurt.
The delicate pink dress is by Vionnet from Yoox, the white dress by Lauren Moffatt (bought some years ago at net-a-porter), thong sandals by Lerre and Valentino, sunnies by Yves Saint Laurent and Sheriff & Cherry, belt by Mango and fan by Muji.