Someone will probably remember that Schwarzkopf commercial from 1989: "Hamburg, 8.30 pm, rainy. Perfect hold for my hair. – Three Weather Hairspray. Stopover in Munich, quite windy. Perfect hold for my hair. – Three Weather Hairspray. Onward flight to Rome, the sun burns. Perfect protection for my hair – Three Weather Hairspray." I do not know why I felt a bit like the woman from that hairspray advertisement while travelling during the last winter months.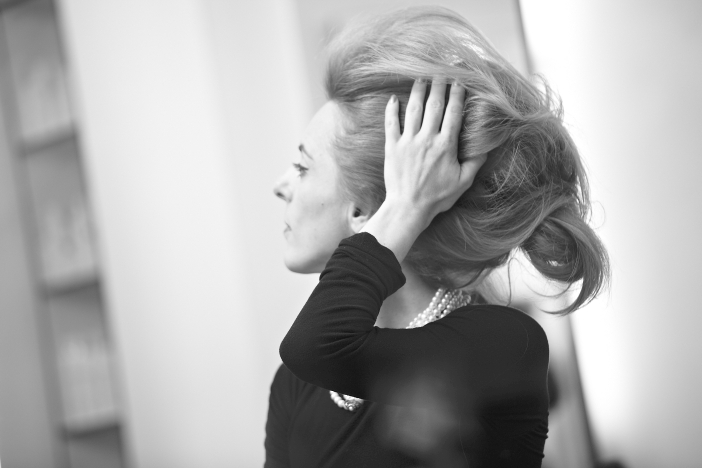 It is not that my hair always looked as perfect as in the commercial, let alone that a chauffeur drove me to the aircraft. In addition, golden curb chains and huge 80ies style earrings like hers have to be left at home or with my checked-inn luggage, in order to avoid airport security scanners running wild. By the way, with due respect to the efforts of the hairstyling products manufacturers: I do not believe there do exist hair products that can protect any hairstyle from the "famous" Hamburg weather. Sometimes, speaking out bluntly is a must – I am afraid 😉
Anyway, back on the travelling subject. Let me still daydream being the woman of the commercial, strutting a bit like her out of the airplane while putting ostentatiously my sunglasses on and taking my readers on a photographic journey through three wonderful cities: Amsterdam, Lyon and Parma …
Amsterdam
Grachten, bikes, bikes and again bikes, cheese more than enough, hotels designed right down to the last detail, cool stores, beautiful parks, colonial history, art and art galleries everywhere, multiculturalism, very friendly people (unless they are riding a bike, than they become unstoppable, quite dangerous European citizens ;-)).
Who would have thought that there can be bright sunshiny days in Amsterdam by the end of November?
Lyon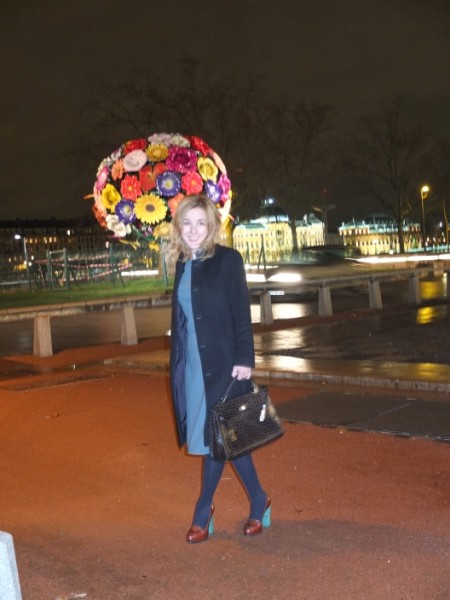 The city at the confluence of Rhone and Saône, erstwhile European capital of silk production and trade, exquisite gastronomy, home of the world famous chef Paul Bocuse, hometown of Guignol (the famous French puppet theatre), over thirty museums, the headquarters of the International Criminal Police Organization (Interpol).
Did you know? There do really exist French people out there who do apologize for not speaking a proper English and they live in Lyon! Chapeau, les amis, you seem to having internalized the motto Egalité, Fraternité!
Parma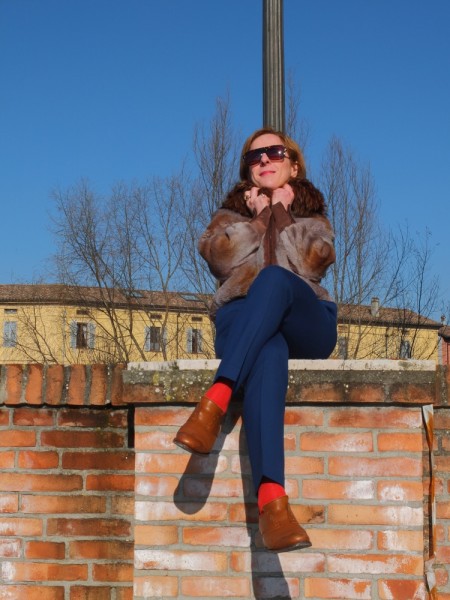 Stronghold of delicacies (Prosciutto di Parma, Parmigiano Reggiano and Culatello di Zibello), seat of the European Food Safety Authority (EFSA) and of the world-famous Barilla, history-charged ducal palaces (the second wife of Napoleon Bonaparte, Marie-Louise of Austria was a Duchess of Parma), architectural wonders, birthplace of Arturo Toscanini, Bernardo Bertolucci and Lino Ventura, and in my eyes, the classiest, most stylish people in Italy.
As, after Amsterdam and Lyon, the sun was shining brightly even in the normally foggy Parma, I was sure it must be due to my presence in these cities. From that moment on, I decided to declare the song "Weather With You" to my anthem 😉 Everywhere you go, always take the weather with you / everywhere you go, always take the weather ….
Who needs hairspray when you have the sunny weather with you!
PS: For those readers who are not only interested in the travel notes but also in the travel outfits, I am wearing coats by Jil Sander and Max Mara which are my dearest winter friends since years, pants by Cos and Etro, dresses by L'Autre Chose and Jil Sander, ankle boots by Sergio Rossi and Miu Miu, lace-up shoes by Jil Sander and A.Testoni, Chloé and vintage Mulberry bag, Dior and Thierry Lasry sunglasses.