Let's talk about men….. Well, most of the men topics have been comprehensively treated by Carrie and Co. in "Sex and the City" as well as by Hannah and her friends in "Girls"… Here, I just wanted to write down some reflections about men's style.
Scenery: June 2014, view over the main square of Pitti Immagine Uomo in Florence, a spectacle of men's fashion; impeccably slim tailored three-piece suits, the probably highest concentration of double-breasted suits in one place in the world, pin stripes, checks, linen, a lot of colours, borsalinos, colourful pocket squares, half-mast pants, no socks, brightly coloured socks, handcrafted Oxford shoes and monk straps, mirrored sunglasses, short suits, and even kimonos. Nonchalant walking dandies, anarcho-dandies, macaronis, hipsters and running streestyle photographers provide a great fashion show offside the catwalks. Former style rules, found in the archives of fashion history are being re-animated, re-invented, re-worked – novelty and creativity are the name of the game.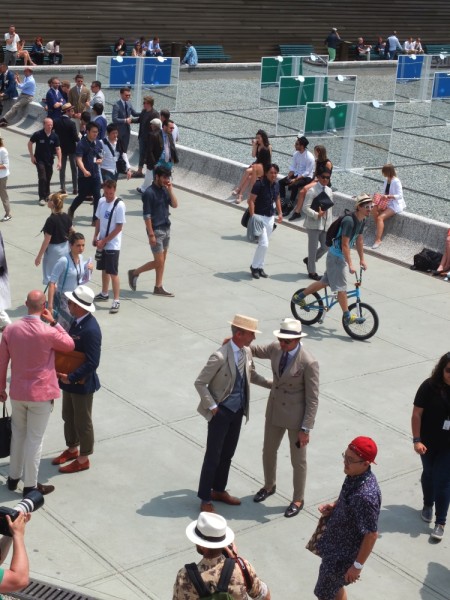 Coming from Germany, where style for the vast majority of men is at least as strange as the Latin origin of the word "style", I enjoy this scenery a lot. Of course, everything is twice as elegant, twice as nice as in real life. But, Pitti men – recently widely called peacocks – are not dandies of the 19th century, over-dressed and conceited idlers, living just for dressing themselves. Pitti Immagine Uomo is the world's largest trade fair for men's fashion, Pitti's guys are real business men and their looks do turn into advertising and after all into cash.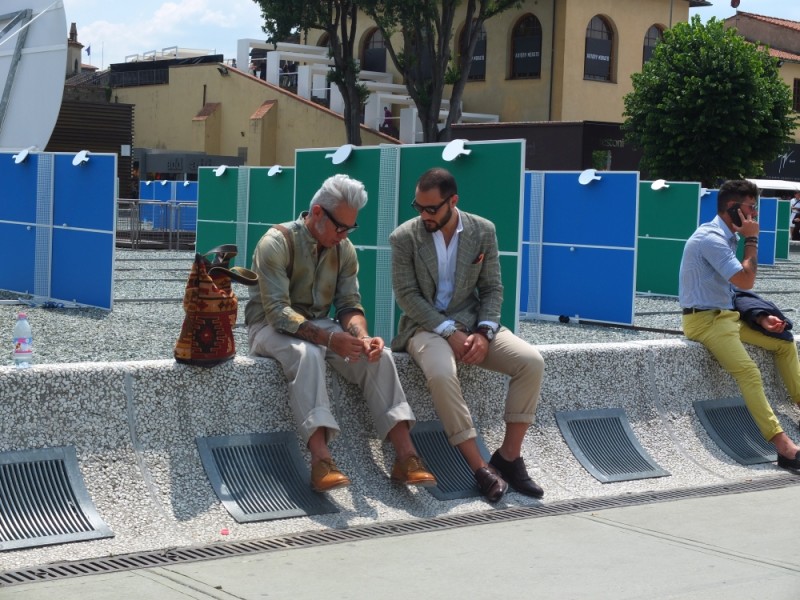 I am surely not expecting seeing the peacocking Pitti looks in the everyday life but they still make me think about where the men's style has gone during the last 50 years. Why do men – especially in Germany – have lost the sense of style? Don't they have nothing to express but uniformity? Are they afraid that style and masculinity are mutually exclusive? Do they think they have better things to do than look stylish? Didn't exist more important things they had to do during earlier decades, as they put more value on their appearance? Or are they afraid competing with us women?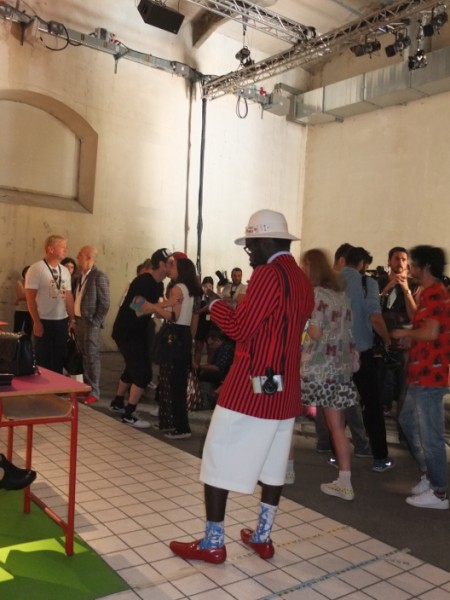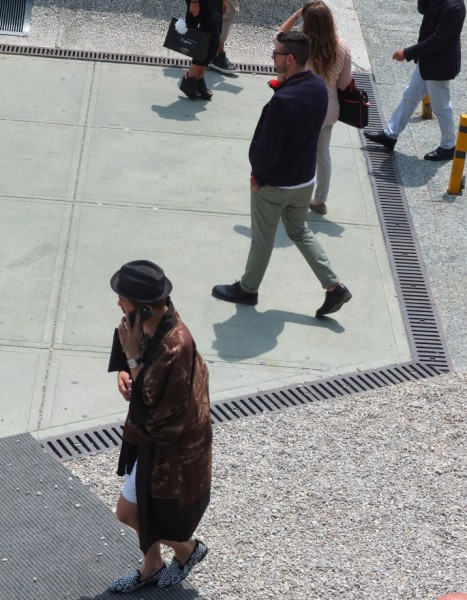 Well, gentlemen, do show some more style-courage! We already know that you can do much more than looking stylish. And as a true gentleman you will manage to give us, ladies, the (stylistic) advantage. Just try to be … man of the world!