From the skyline view of Frankfurt up to the ancient stone-flagged road of my ancestors village in South Albania… . A year has passed since I am writing posts in this blog, trying to transmit my vision of style as a holistic approach to life. As Giorgio Armani has said it: "Lo stile è gusto e cultura." (Style is taste and culture).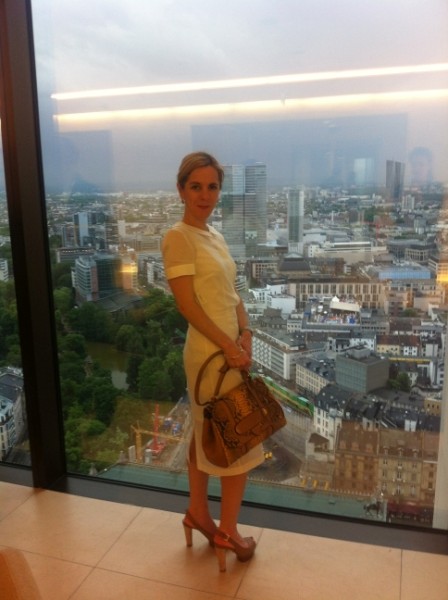 May 2014, Iphone pic before a literature event on the 28th floor of OpernTurm Frankfurt wearing a Jil Sander dress, Prada sandals and a Marc Jacobs bag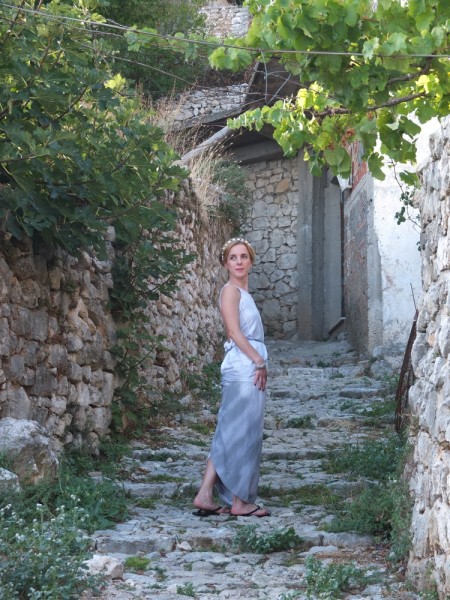 Vuno, Albanian Riviera, September 2013 (see blog entry The Call of the Ancestors)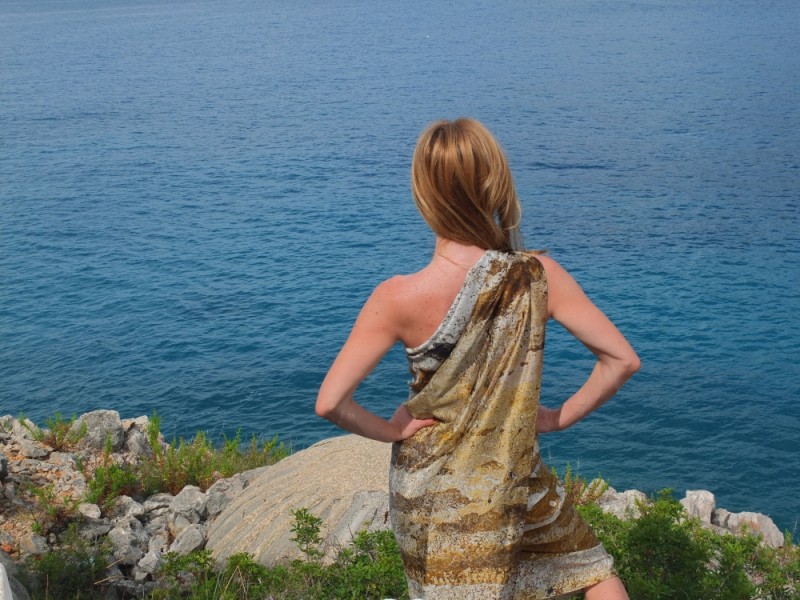 September 2013 in South Albania: view over the Ionian see and a bunker, a relict from the communist era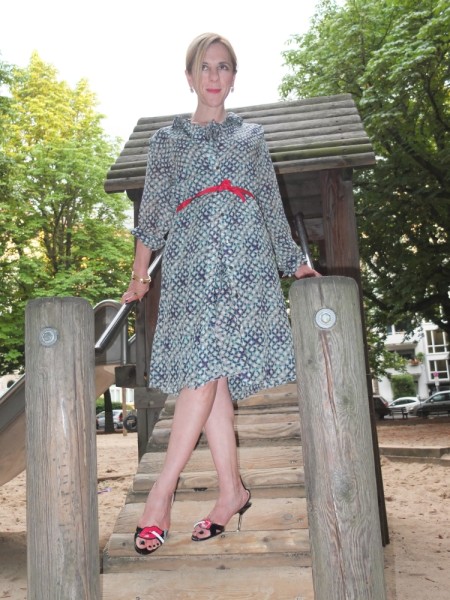 Mid-July 2014, back to the childhood at a children's playground in Frankfurt wearing a two-piece Roland Mouret dress from Net-a-porter, worn also here and Prada sandals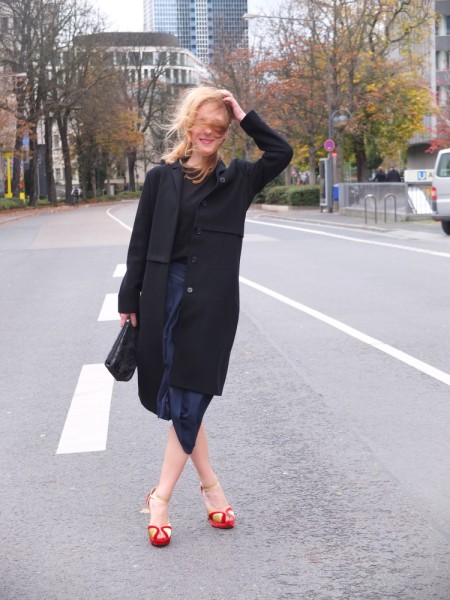 October 2013 in Frankfurt, on the way to a vernissage wearing a Jil Sander coat, Margiela for H&M skirt and Ernesto Esposito stilettos from Luisaviaroma Firenze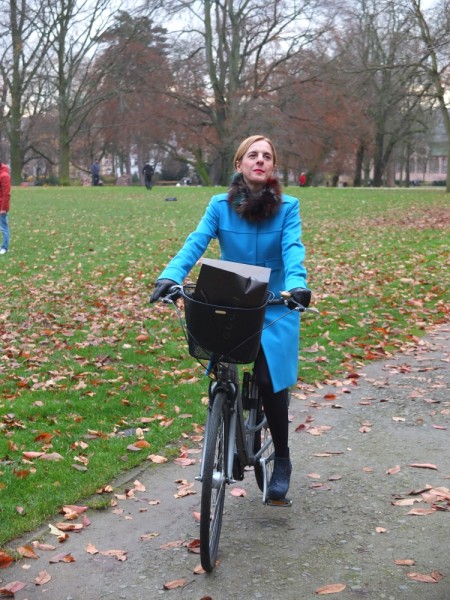 A winter Sunday in Frankfurt wearing a coat by Fabrizio Lenzi and ankle boots by Michel Perry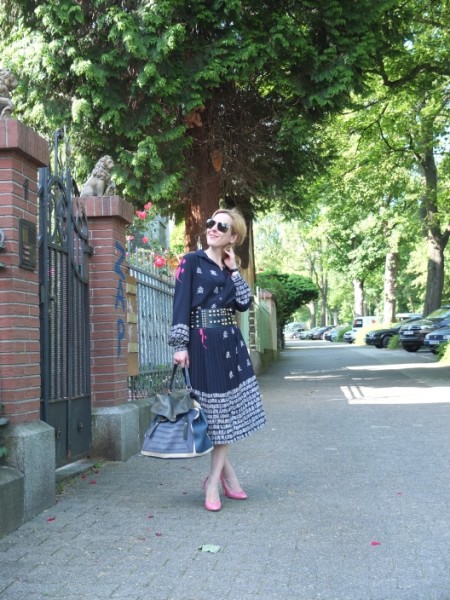 Frankfurt, May 2014, wearing a vintage pleated no name dress, a studded belt by Matthew Williamson for H&M, Yves Saint Laurent bag and Casadei shoes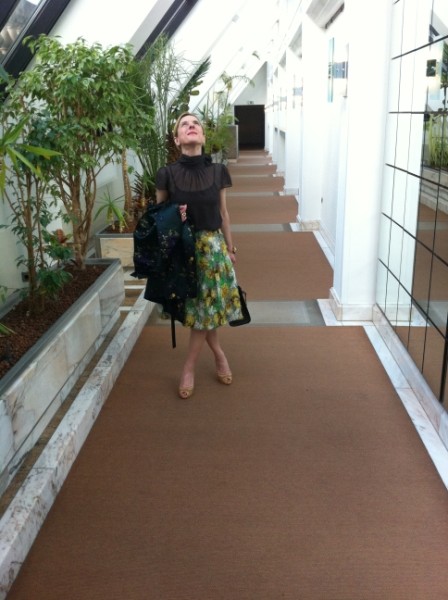 May 2014, during a concert break in Alte Oper Frankfurt wearing a Zara chiffon top and a Marni skirt from The Outnet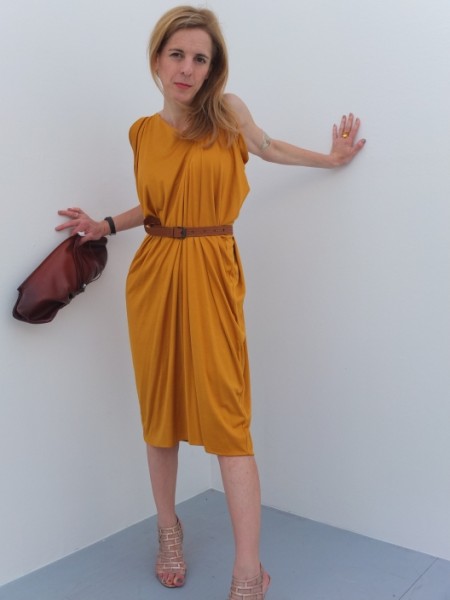 Last August at the preview of Hélio Oiticica's exhibition hosted by MMK Frankfurt (Museum of Modern Art) in Palmengarten Frankfurt wearing a dress by Bottega Veneta, sandals by Jean-Michel Cazabat and a Gucci bag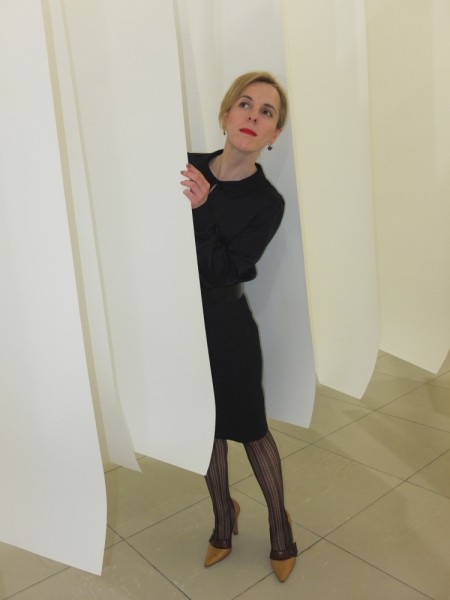 March 2014, at the opening of the exhibition "The Divine Comedy" in MMK Frankfurt (Museum of Modern Art) wearing a Tory Burch dress and my old Manolo Blahnik high heels (I bought them in Munich over ten years ago trying to impersonate Carrie Bradshaw…)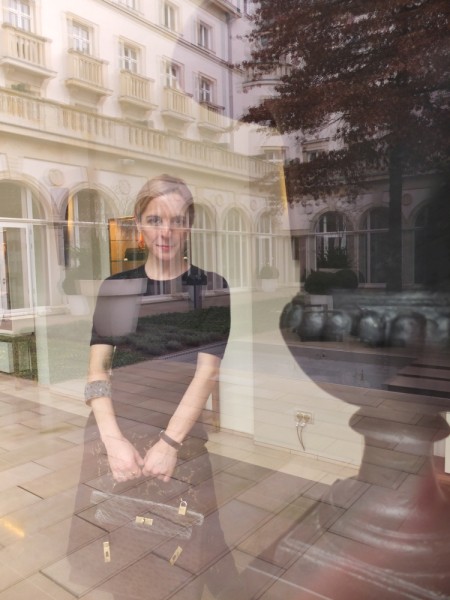 December 2013, brunch before Christmas at Villa Kennedy, Frankfurt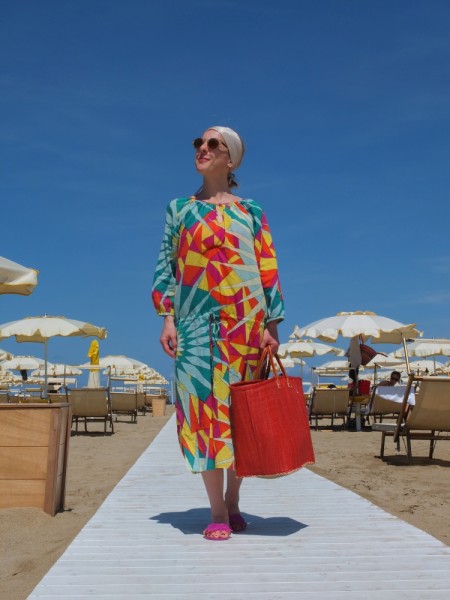 June 2014, during a weekend  in Rimini wearing an Antik Batik caftan, Retrosuperfuture sunglasses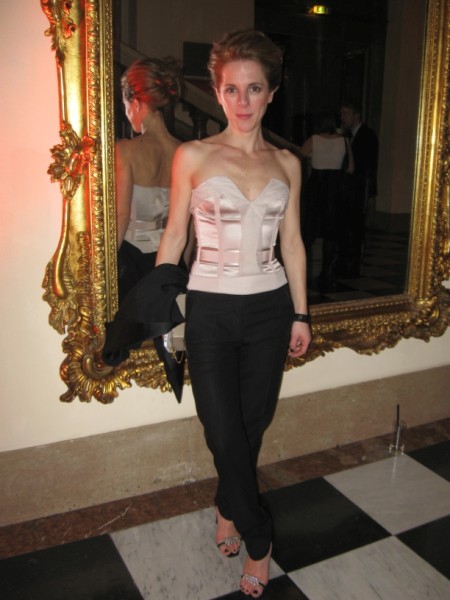 December 2013, at the Aids Ball in The Kurhaus Wiesbaden wearing a Stella McCartney silk bustier, tuxedo pants by Viktor & Rolf for H&M, Pedro Garcia heel sandals 
And with the last picture of the two-part blog post "A year in Style" here my very personal style advice to my female readers: We do not need pants to assert ourselves in a men's world. If pants, then, when the whole world expects us to appear womanlike such as at a ball … .
PS: The next blog post will be dedicated to my male readers: a lot of street styles from Pitti Uomo Firenze and more.