The headline in English and German was "Law and Fashion" and it was the first post by Style Nouveau Blog on June 18th, 2013. As an autobiographical post I could have also headlined it "About Jonela" or rather "Dr. Jonela Hoxhaj or: How I Learned to Stop Worrying and Confessed to Fashion";-) That first blog entry was as long as probably only a mad-for-fashion-lawyer could manage…. . It was followed by several other posts about personal style, travel, art and other life style themes, garnished with a bit of history, literature, love of my native country, with a wink here and there.
The year went by in a flash; so it is time to celebrate the first anniversary. Here are some published and unpublished pictures from one year Style Nouveau Blog. Since there were many favourites in the "archives", I decided to publish two anniversary blog posts. As they say: Two are better than one….. .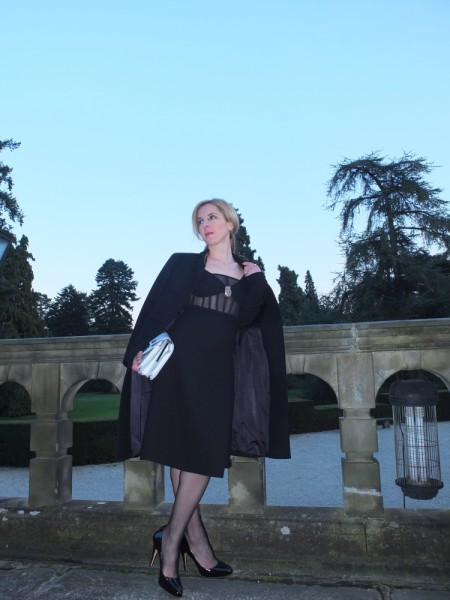 March 2014, before a dinner at Schlosshotel Kronberg wearing a Versus dress from The Outnet.com, Semilla high heels from Luisaviaroma Firenze, vintage Christian Lacroix clutch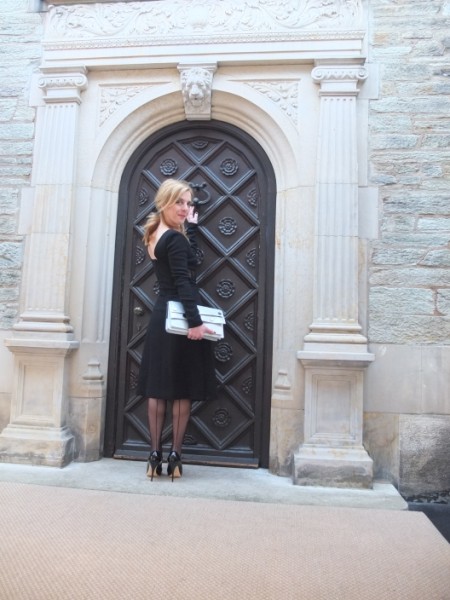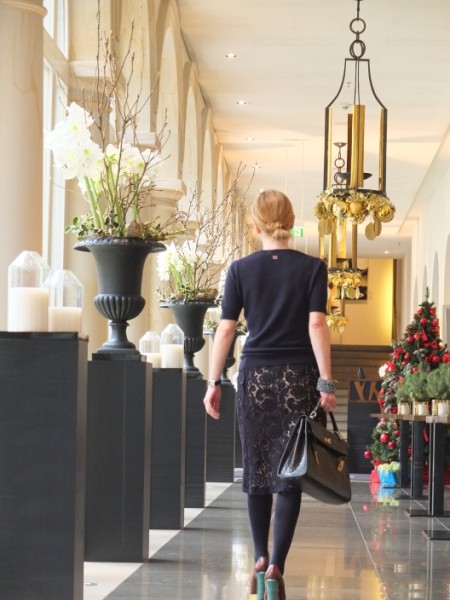 Dezember 2013, at Villa Kennedy, Frankfurt wearing a cashmere jumper by Burberry, a Prada skirt made of St. Gallen lace, Fendi shoes, vintage Mulberry bag 
Antwerp, October 2013, Hotel 'T Sandt, during a stay for visiting the exhibition "Happy Birthday Dear Academy" at the Fashion Museum (MoMu), wearing a leather dress by Hugo Boss, cashmere cardigan by Allude, vintage belt from the flea market, Sergio Rossi shoes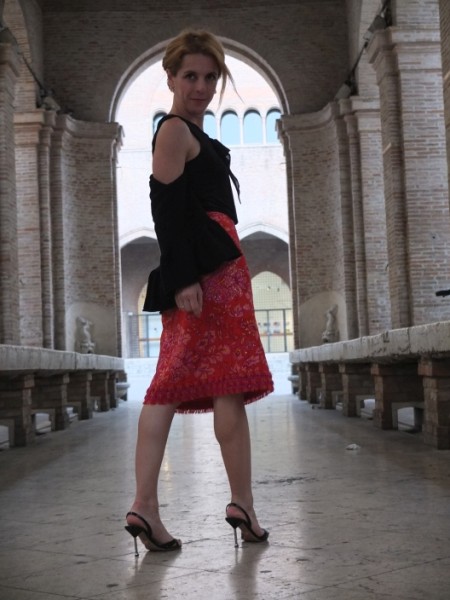 Rimini, Vecchia Pescheria, June 2013: Top by Massimo Dutti, vintage skirt by Andrew GN, Prada sandals
Frankfurt, July 2013, at the birthday party of a dear friend and very talented interior designer wearing a Jil Sander shift dress, bracelet made of Bohemia crystal beads by Aprosio & Co, Firenze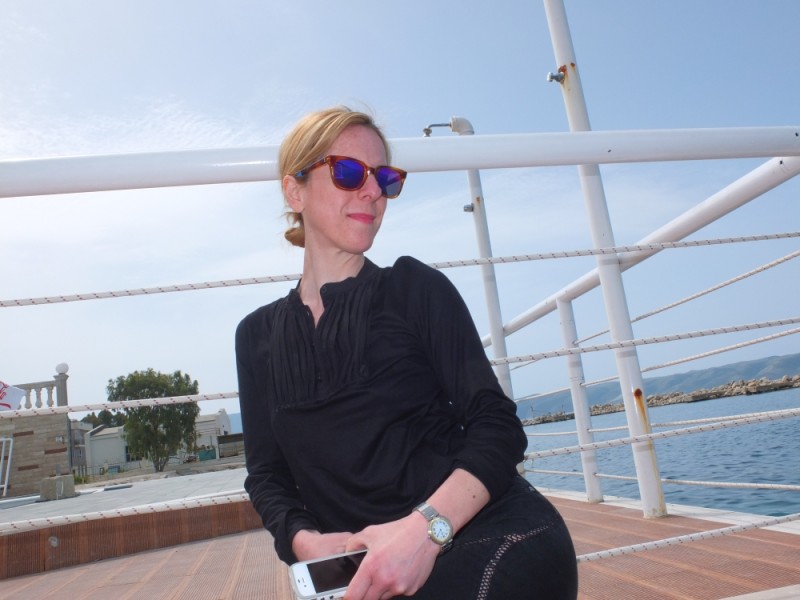 In my homeland (Vlora/Albania), May 2014, Chloe shirt from Net-a-Porter.com, jeans by McQ Alexander McQueen, mirrored sunglasses by Sheriff and Cherry 
On the main boulevard of my home city Tirana/Albania, September 2013, wearing a dress by Lala Berlin, Dries Van Noten scarf, raffia clutch from the flea market, wedge heels by Jean-Michel Cazabat,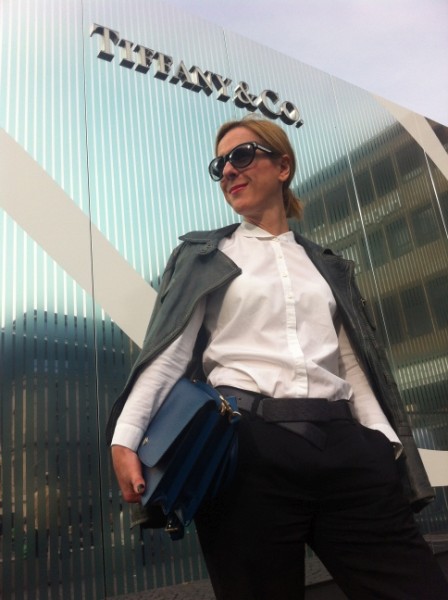 Frankfurt, September 2013, in front of Tiffany's temporary store wearing a white blouse by Jil Sander, pants by forte_forte, Louis Vuitton bag, Marc Jacobs sunnies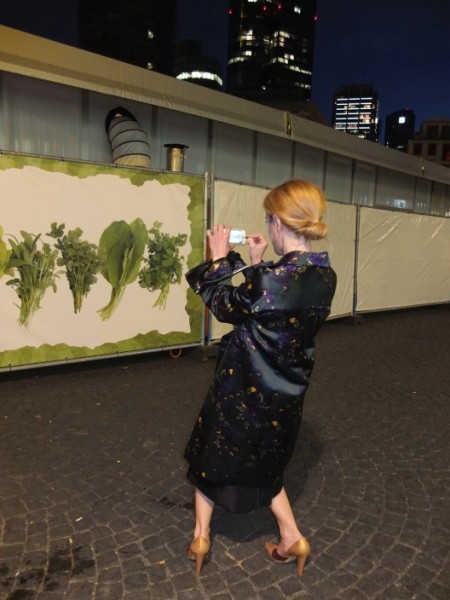 Frankfurt, May 2014, after a vernissage "caught" while taking an instagram picture: silk coat by Marni from The Outnet.com, Manolo Blahnik stilettos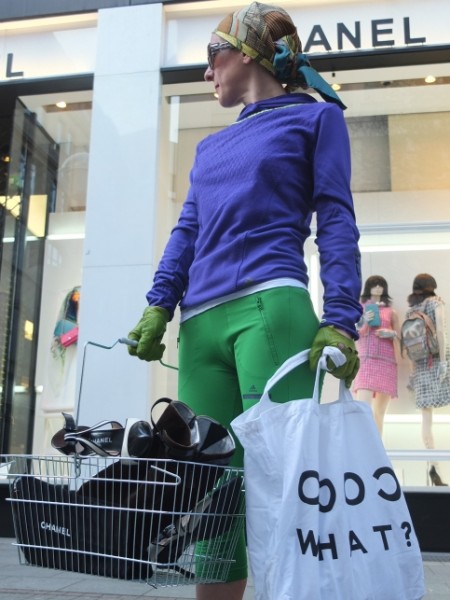 Frankfurt, April 2014, posing for one of my favourite blogposts: Chanel, Supermarket, Capitalism and Beyond 

Before a dinner at Grandhotel Hessischer Hof, Frankfurt, February 2014, wearing a Giorgio Armani chiffon blouse, Marni skirt, vintage evening bag by Comtesse from Labels Inc., Antwerp, Alexis Bittar bracelet from Mytheresa.com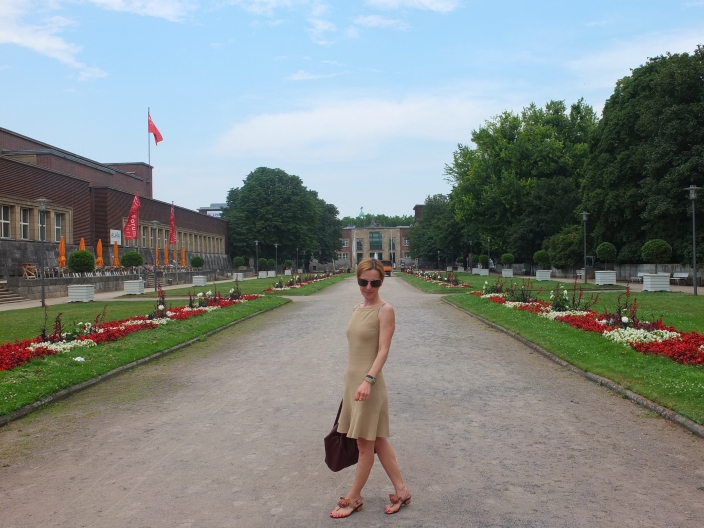 Düsseldorf, July 2014, wearing an Alaïa dress during a visit of the exhibition "Alaïa. Azzedine Alaïa in the 21st Century" at NRW Forum 
This was for me a special year, a year in which I tried to express through my work and my blog that fashion and style are not only superficial, but natural expressions of our personality and sometimes our better weapons.
As the fashion editor Vanessa Friedman boiled it down to an essence in her very last style column for the Financial Times (FT, April 26/April 27 2014, page 4): "Why does fashion matter? The world is not run by naked people" .
Many thanks to all my readers! There are a lot more exciting posts to come!