Maybe you remember one of my summer blog entries with pictures made at summer parties. It was an easy blog entry, easy like the summer. But even the melancholy winter brings a lot of celebrations, not less beautiful than the summer celebrations. They are just beautiful in another way. Here are some photos from various events over the past months.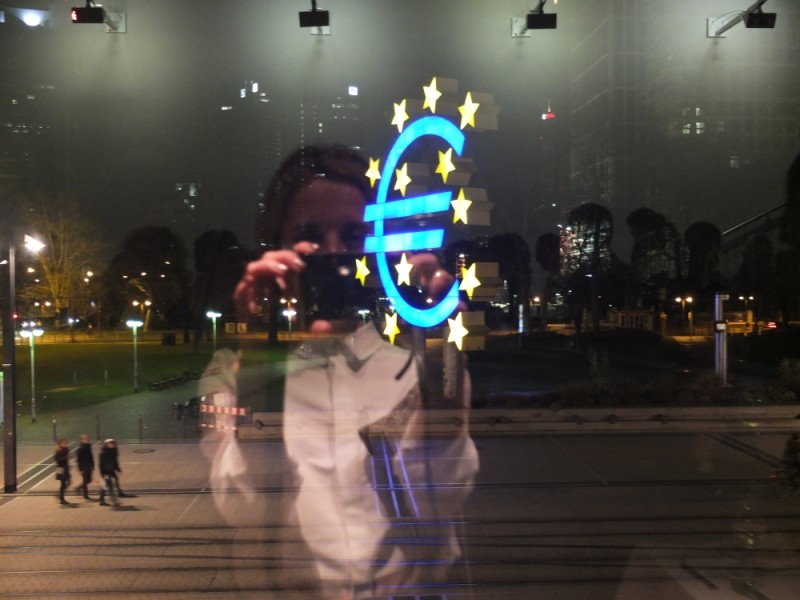 The view from the foyer of the Frankfurt Opera House which hosts the premiere parties over the building of the European Central Bank and its emblem, the Euro Sculpture, is magnificent. I guess also a staunch anti-marketeer would become weak enjoying this view;-)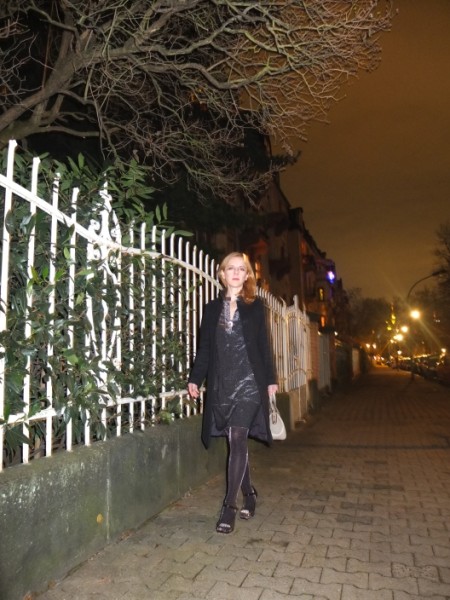 On the way to a Christmas party at friends. The glitter-effect woolen dress by Veronique Branquinho was my first contact with the creations of the graduates of the Antwerp Fashion Academy. I bought it several years ago at the avant-garde store "Bergman" in Frankfurt which unfortunately does not exist any more.
The Valextra bag was one of my most precious finds of last year, a real treasure. The Valextra brand still remains a secret, great craftsmanship "Made in Italy" which can also be a match for Hermes.
Yes, even southerners can learn to enjoy the wintertime. It would be really pity if we would fall into hibernation. So, just go out and enjoy the rest of the cold season. And remember: Spring is just around the corner!