Good old days, those twenties: short hair, shorter skirts, rebellious behaviour, cool parties. Wait, wait, I am not talking about my (everlasting…) twenties. I might come back to reflections about the gap between "calendar age" and "felt age" at a later time. I mean here the Roaring Twenties, that infamous era of Prohibition, of Charlie Chaplin, Duke Ellington, Josephine Baker and Louis Armstrong, Joan Crawford, Louise Brooks and the young Coco Chanel, feathers, layers of pearls and Art Deco, F Scott. Fitzgerald and his " Great Gatsby", Al Capone, illegal parties with loads of alcohol and Charleston in the so-called speakeasies. And yes, we women received our right to vote during that era.
Early February, a dear friend invited me to her birthday party with the theme "Flapper". Flappers were those women in the 1920s who did away with the corset of the Victorian era, cut down their skirts and bobbed their hair, and danced the nights away in jazz clubs. What would be better for the preparation of a flapper party as watching "The Great Gatsby " in the old version starring Robert Redford and Mia Farrow? Inspired by the gorgeous outfits of the film, I put a lot of pearl necklaces of my pearls collection and some never used feather accessories on.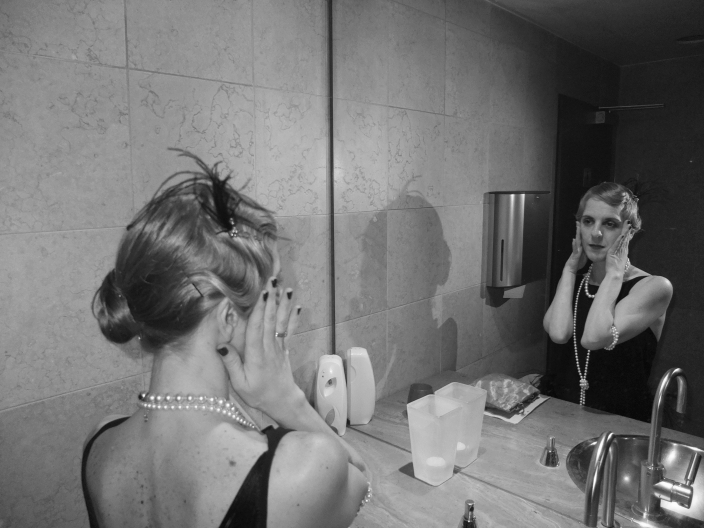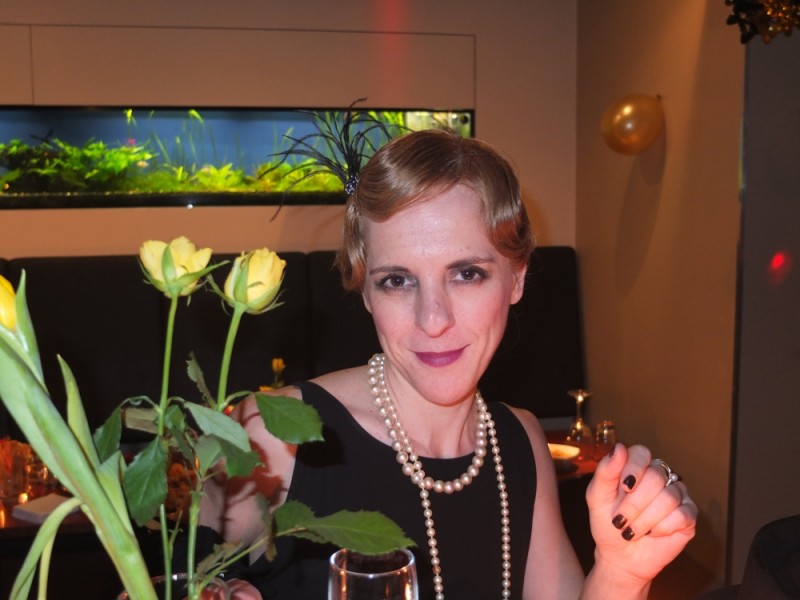 It was a wonderful party, already like in the 20s. The images speak for themselves….
Which woman would ever say No to a surprise birthday cake in the shape of a crocodile handbag from her sweetheart, even if it is her 30th birthday;-)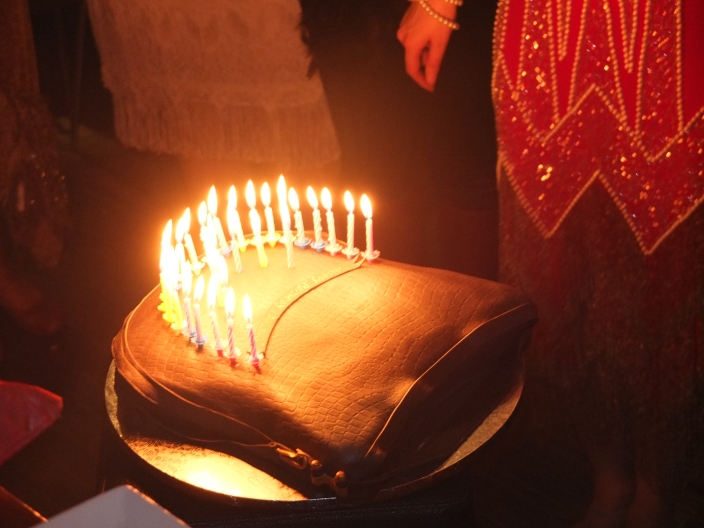 Yes, good old twenties! There were no worries, we had a lot of fun, celebrated crazy parties like were there no tomorrow, and …  . I mean, of course, only the Roaring Twenties era;-) As I said at the beginning, the gap between "calendar age" and "felt age" might be a blog topic at a later time.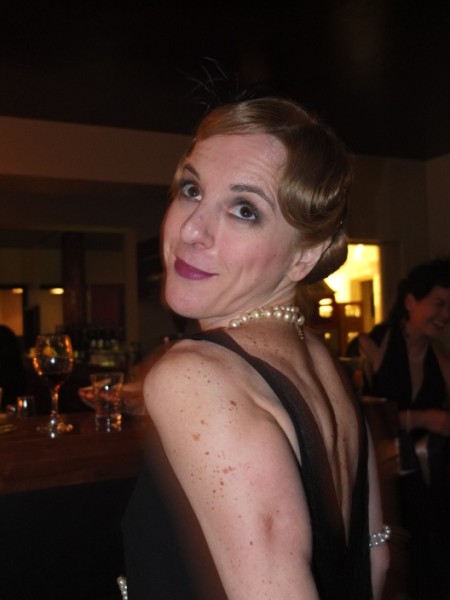 A toast to the women's right to vote, eternal twenties, and joie de vivre!
PS: Just for the records: On February 20, 1933, already 81 years ago, the U.S. Congress proposed the 21th Amendment to the Constitution of the United States. Through its ratification the thirteen year long Prohibition was repealed in the major part of the U.S.